Pearson Livestock Equipment
designed for the serious cattleman. built to last generations.
Find Your Dealer
Test our equipment at your local Pearson Livestock Equipment dealer.
FAQs
Get answers to your questions about our livestock handling equipment.

Shop Online
Find the right livestock handling equipment for your operation.
Livestock handling equipment isn't an investment you want to make often. We use heavy-duty materials and innovative designs to ensure you have equipment you can pass down generations. Our equipment is built in the USA and we stand behind everything we sell.
Time is premium and safety is paramount. As industry leaders, we patented the self-catch headgate and parallel straight sided squeeze chute; both of which remain industry standards still today. Our systems are built to meet the demanding and ever-changing needs of the livestock industry with intuitive and innovative designs.
Working livestock is easier when your animals trust the equipment and process. Driven by innovation and simplicity, our livestock handling equipment is designed to make cattle handling safer and more efficient for your animals.
quality livestock systems
Built by Cattlemen, For Cattlemen
We build every piece of livestock handling equipment with the rancher in mind because we're ranchers, too. We believe that when it comes to working livestock, the focus has to be on the animal and the operator. That's why we continue to lead the industry with innovative equipment designed to reduce stress on you and your animals while withstanding time, usage, and your herd.
Our livestock equipment is designed to help you get the job done quickly, safely, and to last generations.
Logan Roper
Best chute for any one man operation!  Easy to use and never fails.  Built to last!  Glad to be an owner of a Pearson chute and happy to be Pearson Proud!
Kristen Hatfield
Pearson chute with palp cage. Best investment we have made in awhile. Makes working cows and sheep a breeze...and yes I said sheep...squeezes tight enough to work them. Quietest, smoothest working chute we have ever used.
Matt Crosthwait, Stillwater OK
Pearson chutes are one of the best chutes for cattle working.  Very little maintenance and very functional.  Personally know several others who would say the same thing.  Safety of cattle and operator are an exceptional feature as well. 
Sawyer Strzok
We love our Pearson. Easy to use and built to last!
TNA Ranch
Our XL chute is so easy to use anyone can do it.
Marcus Bauer
Here's our chute that my dad purchased in the late 80's. We still use it primarily for yearling calves as it isn't as wide as our newer Pearson. We've replaced the floor and beefed up the head gate but the rest is factory. We plan to modify our newer double exit Pearson with head control and a scissor gate at the back.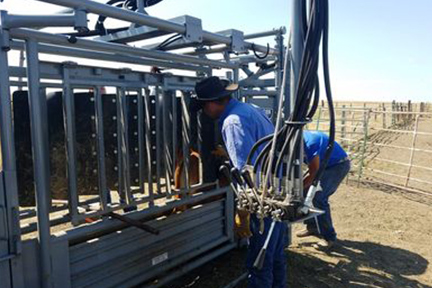 Jay Langdeau
We had Pearson build our hydraulic to our specifications and you guys did an excellent job. We use it from 3 weight calves to 2000 pound bulls and it works great. Works so good when our vet came down to bangs heifers, he fell in love with it. So he had you guys build one just like it. Thanks again. In the pic we doing fall work to the calves.
Bruce Burnett
We had a Powder River chute but now I wonder how we ever got anything done with it. Bought a Pearson XL about two years ago and wouldn't trade it for anything ! The XL handles calves and big cows just as easy. Seems I end up working some by myself a lot and the self-catch works great! We were at Producers Coop Expo a couple of years ago and compared the Pearson chute to Priefert and Powder River. After looking all of them over and speaking with Ricky Rater, it didn't take long to have him write up the XL for us and now we have a Cadillac of a working chute. The XL should last us a lifetime; [the] only reason I would think of getting rid of it would be if we sold all our cattle and closed down the ranch!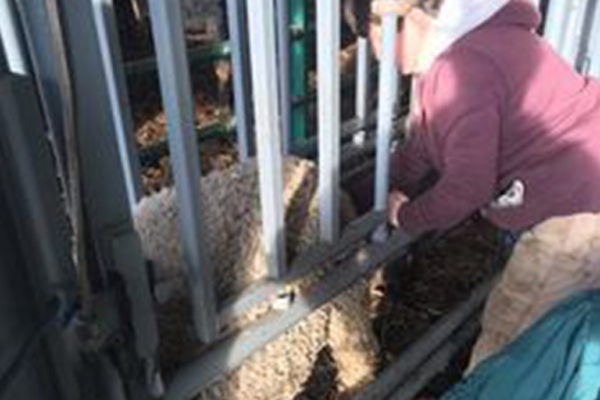 Jason Hatfield
We waited for about five years to finally make the switch to the Pearson chute; it wasn't soon enough. Everyone I have talked to in the past said if they had to buy another chute it would be a Pearson. It has changed the way we work our livestock and that includes the sheep. It narrows up enough to work very well; you could say it's a life saver! It will probably outlast us.
When our customers talk, we listen. We know what they like and don't like and consider each suggestion we hear. When we started getting requests
Which side option is right for you?Any Pearson chute comes with four different options, customized for your operation Every cattle operation is different — and