We regularly sell replacement cables for chutes that are 25+ years old and it is not uncommon to find 40- or even 50-year old chutes still in use! One of the hallmarks of Pearson equipment is that it is intended to last. An investment in a Pearson chute now could easily be passed down to the next generation.
We'll have a video available soon!
We are a small, family company and our reputation is our warranty. If you have anything that fails on your chute due to a bad weld or other product defect, we will make it right.
get answers to your questions
Learn More About Pearson Equipment
Logan Roper
Best chute for any one man operation!  Easy to use and never fails.  Built to last!  Glad to be an owner of a Pearson chute and happy to be Pearson Proud!
Kristen Hatfield
Pearson chute with palp cage. Best investment we have made in awhile. Makes working cows and sheep a breeze...and yes I said sheep...squeezes tight enough to work them. Quietest, smoothest working chute we have ever used.
Matt Crosthwait, Stillwater OK
Pearson chutes are one of the best chutes for cattle working.  Very little maintenance and very functional.  Personally know several others who would say the same thing.  Safety of cattle and operator are an exceptional feature as well. 
Sawyer Strzok
We love our Pearson. Easy to use and built to last!
TNA Ranch
Our XL chute is so easy to use anyone can do it.
Marcus Bauer
Here's our chute that my dad purchased in the late 80's. We still use it primarily for yearling calves as it isn't as wide as our newer Pearson. We've replaced the floor and beefed up the head gate but the rest is factory. We plan to modify our newer double exit Pearson with head control and a scissor gate at the back.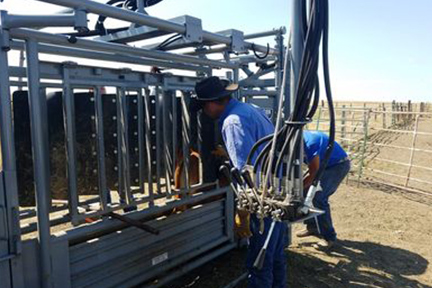 Jay Langdeau
We had Pearson build our hydraulic to our specifications and you guys did an excellent job. We use it from 3 weight calves to 2000 pound bulls and it works great. Works so good when our vet came down to bangs heifers, he fell in love with it. So he had you guys build one just like it. Thanks again. In the pic we doing fall work to the calves.
Bruce Burnett
We had a Powder River chute but now I wonder how we ever got anything done with it. Bought a Pearson XL about two years ago and wouldn't trade it for anything ! The XL handles calves and big cows just as easy. Seems I end up working some by myself a lot and the self-catch works great! We were at Producers Coop Expo a couple of years ago and compared the Pearson chute to Priefert and Powder River. After looking all of them over and speaking with Ricky Rater, it didn't take long to have him write up the XL for us and now we have a Cadillac of a working chute. The XL should last us a lifetime; [the] only reason I would think of getting rid of it would be if we sold all our cattle and closed down the ranch!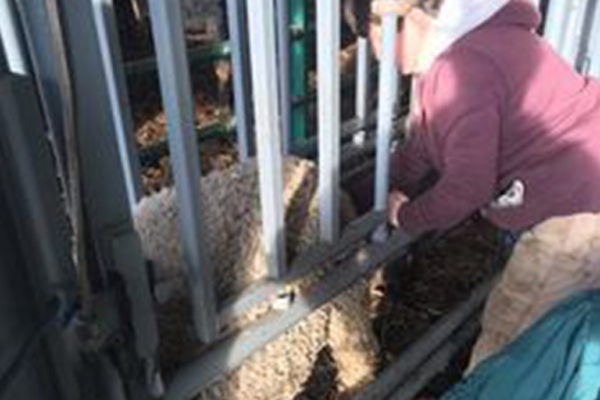 Jason Hatfield
We waited for about five years to finally make the switch to the Pearson chute; it wasn't soon enough. Everyone I have talked to in the past said if they had to buy another chute it would be a Pearson. It has changed the way we work our livestock and that includes the sheep. It narrows up enough to work very well; you could say it's a life saver! It will probably outlast us.
test our equipment
for yourself